Boston Bruins: Extending Torey Krug is a complicated decision
The Boston Bruins didn't make the big splash at the trade deadline that many were hoping for, but they did set themselves up for what is sure to be a busy summer.
Similar to last season, the Boston Bruins avoiding making a big splash on trade deadline day and instead opted to make a couple of smaller moves.
Last year, Don Sweeney brought in Charlie Coyle and Marcus Johansson. This time around, the Bruins acquired Ondrej Kase and Nick Ritchie. In doing so, they also moved David Backes and Danton Heinen, saving some cap space that they desperately need heading into the off-season.
Boston has a handful of players that are set to become free agents after this season. Those names include Jake DeBrusk, Anders Bjork, Karson Kuhlman, Zdeno Chara, Matt Grzelcyk, Jaroslav Halak, and most notably Torey Krug.
Krug's future in Boston has been under a microscope for years at this point, simply because his play has earned him a contract that the Bruins likely wouldn't be able to afford. However, after managing to shed 75% of Backes' contract, a Torey Krug extension seems more likely now than ever before.
While it's now more likely, that doesn't mean it's a sure thing. In fact, there's still a strong possibility that the Bruins won't be able to bring Krug back for next season. Recent reports have suggested that Krug could command a salary in the range of $7-8 million per year, something that the Bruins likely won't be able to, or won't want to offer.
It's not that Krug isn't worth the money. He's surpassed 50 points in each of the last three seasons and is on pace to pass that mark yet again. Krug is fourth in scoring on the Bruins with 45 points in 58 games this season and is tied with Keith Yandle for eighth place league-wide.
Since Krug's 2013-14 rookie season, he has the ninth-most points by a defenseman with 331, ahead of players such as Drew Doughty, P.K. Subban, and Oliver Ekman-Larsson. Krug is among the elite offensive defensemen in the NHL, and deserves to be paid as such. The only issue is that the Bruins have notoriously found ways to pay their star players less than market value.
Patrice Bergeron set the precedent for the contracts that get handed out in Boston, earning $6.875 million through the 2021-22 season. David Pastrnak is making $6.66 million per year, while Brad Marchand is just below that at $6.125.
Having these three players locked into such team-friendly deals has helped the Bruins re-sign players in the past, because how could someone justify making more than these guys?
It's clear that players in Boston need to decide whether winning or money is more important to them.
It's also important to look ahead a few years to see what other contracts the Bruins will need to sort out. Brandon Carlo will be a restricted free agent once again after next season, and Charlie McAvoy the year after that.
The Bruins will need to handle those contract negotiations while also ensuring they are able to sign Pastrnak after the 2022-23 season, a deal that will surely set the new benchmark for highest salary on the team.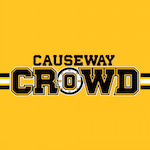 Want your voice heard? Join the Causeway Crowd team!
Write for us!
However, the Bruins also need to consider the state of their roster right now. Chara turns 43 later this month, Bergeron is 34 years-old, Rask will be 33 in just a few days, and Marchand will be 32 in May. The best opportunity for Boston to win a Stanley Cup is right now, and they are in a better position to do so with Torey Krug on the team.
If giving him a big extension keeps that Stanley Cup window open a little bit longer, would that make it worth it if the Bruins end up in another tight salary cap situation a few years down the road?
Would Krug be willing to take a discount and sign for around $6.5 million per season? It likely depends on if Boston can sell him on their plans for the future and prove that they can still be competitive even as some of the core group of players get older.
Otherwise, there's a chance that we could see Torey Krug wearing something other than black and gold next season.