Boston Bruins: No room for excuses in 9-3 loss to the Vancouver Canucks
As Boston Bruins fans, we don't take kindly to losing 9-3 anytime and as a result there are some wild excuses to explain away the result.
Put quite simply; the Boston Bruins lacked heart and motivation, rolled over and allowed the Vancouver Canucks to beat us into submission. That they didn't tally double-figures is purely bad luck on their part, as it could've easily happened.
This Boston Bruins teams was on a five-game winning streak as they entered Rogers Center on Saturday night, they left wearing their worst defeat of the season.
Of course as a fan-base, we seek explanation and reasoning for such a defeat, but it all ends up sounding rather like feeble excuses as opposed to anything more substantial.
It was our 5th game in 8 nights
Granted, yes it was the teams fifth game in 8 nights and 3rd in the last four in fact. Granted, the last 3 games have all been on the road swing through Western Canada. However, that's been the schedule all year and we should've been better prepared.
Of course, travel will take it's toll on players however you can guarantee they have all the right access to physiotherapists, team doctors and sports nutrition specialists to manage their tiredness and get on with it. Not an excuse.
In fact, you only need look at our opponents or any team in the Pacific Division and their travel schedules, for the most part, to see that we have it easy.
Half of our road games are to places two hours' flight away; Detroit, Washington and the like. Western teams travel considerably more than Eastern teams!
At least the rest of the Atlantic Division lost
The Boston Bruins' result should be the only one that matters. The Toronto Maple Leafs could end up our opponent in the playoffs if we slip from top spot and despite the fact they just lost to a Carolina Hurricanes' team back-stopped by a Zamboni driver, they still aren't a bad team.
However, the biggest issue here is that the Tampa Bay Lightning slipped up and we weren't able to capitalise. The Boston Bruins need to make the most of any Lightning slip if we want top spot and a potentially easier match-up. Though, right now that could mean a very spirited Canes team!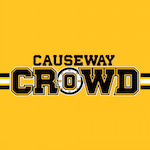 Want your voice heard? Join the Causeway Crowd team!
Write for us!
Quite simply, the Boston Bruins needed to be better on the night. There was no urgency in their play, the physicality they unleashed was misguided; just look to the clean hit on Karson Kuhlman drawing Zdeno Chara's ire.
Worst of all, Tyler Toffoli; who was a Boston Bruins rumored trade target grabbed 2 goals and an assist as if to put an exclamation mark on an already bad night.
There were countless other reasons given across Twitter and social media for this defeat but the stand-outs definitely were the scheduling, travel and that we really shouldn't worry because everyone else lost.
No excuses for this one. The Boston Bruins weren't good enough. We head home, we move on and get ready for Calgary to come to town.