Boston Bruins made a smart move adding Ondrej Kase
While it may not seem a smart move for the Boston Bruins to add Ondrej Kase given he's on injured reserve, we think this will be a success.
Ondrej Kase, the newest Boston Bruins roster member arrives with the team from the Anaheim Ducks, with Axel Andersson, this year's first-round pick and David Backes (with 25% of his salary retained) heading the other way.
In adding Kase, we've got a player that drives play and shoots really well. For a long time, he's been a favorite of the statistics and analytics guys; that generally means something. These players aren't just favorites for no reason, after all.
At just 24 years old, even if he has struggled with some injury issues in the past few years, he still has plenty of time to properly prove himself in the NHL. He had a 20 goal season back in the 2017-18 season when he played 66 games, so there's definitely something there.
Obviously Boston Bruins fans will have concern about the fact that 66 games is the most he has managed in any season thus far.
In coming into the Boston Bruins locker-room, Ondrej Kase should be a good fit; he has played with David Pastrnak before and shares a native tongue with a group of the guys including team captain Zdeno Chara. That's always going to make it easier to fit in.
He projects to sit on the wing of fellow countryman David Krejci and is in for a break-out year, maybe not this year but next year if he remains fit; his numbers in Anaheim have been on a team that has been average, at absolute best.
As a possession player, he's the perfect guy to put with Krejci and Jake Debrusk. This should give Jake far more chance to break-out for his own offensive season.
The big challenge is getting fit though. The sooner we can see what we have in Ondrej Kase, the better. He won't be joining the team on the current Western Canada trip, but there's little doubt, he'll be in Boston and getting checked out by our medical staff immediately.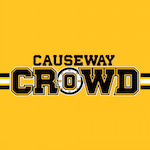 Want your voice heard? Join the Causeway Crowd team!
Write for us!
Perhaps the smartest part of this move is the fact that the Boston Bruins got loose from David Backes' $6 million deal and replaced it with Ondrej Kase's $2.4 million deal.
Even with the retained salary, we're still up by $2.1 million and we've got a 24 year-old with untapped potential rather than an ageing veteran that has seemingly lost most of what made him the player he once was.
It's going to be fascinating to see just how well Ondrej Kase fits in with the Boston Bruins, but this is a very, very smart move by Don Sweeney.