Boston Bruins: Revisiting the Charlie Coyle trade one year on
A year ago today, the Boston Bruins announced a trade with the Minnesota Wild that saw Charlie Coyle coming 'home'.
That trade has turned out to be quite the success story for the Boston Bruins, with Charlie Coyle well and truly cementing himself as third-line center and showing plenty of ability to step up higher in the line-up if needed.
At the time of the trade, there were plenty of doubters; Ryan Donato, the player headed the other direction, was no doubt a talented prospect and had made a case for regular inclusion in the Boston Bruins line-up.
By comparison, Charlie Coyle hadn't really found his place with the Wild; he was consistent enough with his points production, but was just there rather than standing out in any way. As the older of the two players in the deal, of course there were doubters.
There were fears that the Boston Bruins would encounter another situation whereby Ryan Donato turned into so much more; after all, we have previously dealt away Tyler Seguin and Phil Kessel, both of whom went on to do more.
Ryan Donato arrived with the Boston Bruins and instantly became a hit; a goal and two assists on debut will do that. That debut alone made the fans believe he was a key part of the team's future and was no doubt the core reason for dissent against the Coyle trade.
The Minnesota Wild also took a conditional fifth round pick, that ultimately ended up being a the Boston Bruins' 2019 fourth round pick due to making it past the second round. When all was said and done, that draft pick ended up in the hands of the Carolina Hurricanes, so the trade ends up far more a one-for-one deal.
Charlie Coyle has been a revelation since slotting in as the third-line center; he is relied upon with power-play and penalty-killing minutes and ultimately gives us a lot more depth down the middle. Any one of our forward lines can be rolled out even if the opposing coach tries to play a hard-matching game.
Donato meanwhile has stagnated since arriving with the Wild and has found himself a healthy scratch or fourth liner on more than one occasion this season. Arriving in Boston with great numbers from his years at Harvard, more was expected.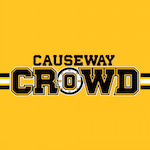 Want your voice heard? Join the Causeway Crowd team!
Write for us!
Instead, he is on just 18 points through 53 games this season; Charlie Coyle, by comparison has 14 goals alone this year, with his points total sitting at 33 through 61 games.
Safe to say, especially with the way the hometown boy has fit in with the Boston Bruins organisation in general, that we won this trade by a country mile. He has fit in on and off the ice, no doubt more comfortable back in his home state of Massachusetts.
Losing Donato stung until Coyle started shining with 16 points in our run to the Stanley Cup Final. During that run, some of our top-six had their struggles but it was the likes of Charlie Coyle and rental signing, Marcus Johansson that managed to find form and keep the wins coming.
Since that moment, there's no way I'd swap Ryan Donato back to the Boston Bruins; Charlie Coyle is definitely the better piece in that trade.