Boston Bruins: Why missing out on Blake Coleman isn't bad news
The Boston Bruins were reportedly in for Blake Coleman yesterday but ultimately missed out to the Tampa Bay Lightning.
While it's never ideal to see a divisional rival adding yet more depth to their roster, the Boston Bruins should be okay with missing out on Coleman. He would've likely projected to play on the third line and what Tampa ultimately paid was an over-pay.
However, he is still a 21-goal player this season and goals make him expensive, especially when you can back it up with 200+ hits last year too. Only Josh Anderson, Alex Ovechkin and Tom Wilson can match that sort of goal scoring with a hitting game like that.
The Tampa Bay Lightning gave up forward prospect Nolan Foote and Vancouver's first-round pick to add Blake Coleman to their team.
The son of Adam Foote, young prospect Nolan has size and skill and projects to be a top-tier power forward, his hockey IQ stemming from growing up around the league no doubt. At the World Juniors, he had 5 points in seven games and is scoring at more than a point-per-game as captain of the Kelowna Rockets.
As a comparison, this would be akin to the Boston Bruins giving up last year's first round pick, John Beecher as well as their own first rounder this season. A rather expensive price, if you ask me.
Blake Coleman would've been a useful pick-up perhaps most equivalent to the addition of Marcus Johansson last trade deadline. He plays exactly the style Boston Bruins fans love; a fesity, no-nonsense, put in maximum effort every single shift type player. A two-way forward that deserved more plaudits than he gets and with a year of term at just $1.8 million.
Unfortunately, this move could, along with the Jason Zucker trade set the trade market to be rather costly as we near the deadline.
Both moves so far have seen first-round picks dealt; Zucker is likely more of a home-run for the Penguins than Coleman for the Lightning, especially with 3 years left on his deal.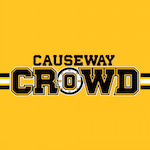 Want your voice heard? Join the Causeway Crowd team!
Write for us!
This deal could mean that someone like Tyler Toffoli isn't departing Los Angeles without a first-round pick going the other way. Chris Kreider has already been reported as coming at that cost to the Boston Bruins; whether either is worth it, we're not certain yet.
Blake Coleman departing New Jersey likely means nothing for the Bruins; Don Sweeney was wise not to over-pay at this stage although he would've looked great in black and gold. The fact he arrives with Tampa is a slight concern though, as they continue their charge for our top spot in the Atlantic.
With any luck, he'll take some time to settle in his new surrounds and won't prove as useful immediately as the Lightning might hope.