Boston Bruins: Tyler Toffoli and Chris Kreider have been upping their trade value
It's hardly a secret that the Boston Bruins have some interest in both Chris Kreider and Tyler Toffoli this trade deadline.
Unfortunately for Boston Bruins General Manager, Don Sweeney; they've seen it as a window of opportunity. Both Chris Kreider and Tyler Toffoli are in great scoring form suddenly, with the trade deadline just over a week away.
This is great news for the New York Rangers and Los Angeles Kings, who will no doubt, seek to cash them in for their maximum trade value if they get offers on them at the deadline.
Not so much for the Boston Bruins, who need to be careful to not over-pay based on a small sample of decent form.
For Chris Kreider, that form has been consistent for quite some time with 29 points in his last 28 games, an obvious benefit of teams putting their strongest groups out against teammate Artemi Panarin's line.
In his last six games he's tallied 5 goals, which only serves to suggest the spotlight is a good place to put him! His shooting percentage is only a slight bit higher than his career average too, suggesting that it's all perfectly sustainable.
When it comes to Tyler Toffoli, he hasn't had anywhere near the same level of consistency to his game this season with just 4 points in his last 10 games.
That was until yesterday, where he grabbed a hat-trick with the bright lights on him in the outdoor Stadium Series game. This marked the first hat-trick in any variation of the outdoor games.
He has always flirted year-on-year with the fifty-point mark, only topping it in the 2015-16 season. His current pace has him on target to get right there but not quite over the line, with 48 points.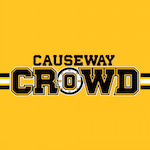 Want your voice heard? Join the Causeway Crowd team!
Write for us!
If the Boston Bruins are to acquire either player, they really would prefer their form to be trending down as their respective teams decide to focus on the Draft Lottery race as opposed to the play-off race.
Instead, both are trending upwards and that could lead to their trade valuations ballooning to extortionate prices, especially on a relatively weak market.
On the flip side of that and provided the Boston Bruins don't make a silly over-pay; the upwards trending form would be ideal for our own run-in, especially with the red-hot Tampa Bay Lightning breathing down our necks for top spot.
Both players would undoubtedly find a fit in the Bruins line-up and of course, we like the idea of secondary scoring. However, it'd be nice if they just tone it down for this week and save us a draft pick or two in cost!