Boston Bruins: David Krejci is still misunderstood as he hits 900 games
David Krejci, despite hitting 900 games with the Boston Bruins on Saturday is still an oft-misunderstood player.
Perhaps it stems from the fact that the Boston Bruins pay David Krejci more than any other player on the roster. This isn't something we should be blaming the player for though; his representatives would've negotiated the best deal they could and the Bruins chose to agree on it.
However, it does look crazy when you see the league's leading goal scorer David Pastrnak being paid less, likewise a four-time Selke Trophy winner in Patrice Bergeron and Brad Marchand with four consecutive 70-point plus seasons.
Even Tuukka Rask, who rates second-highest paid on the Boston Bruins roster still earns $250,000 a season less than David Krejci.
It's this payment, which most Boston Bruins fans regard as an over-payment for David Krejci these days, that shapes people's views and leads to him being a misunderstood player.
This is a player with 682 NHL points after all, and they were all for the Boston Bruins. Last season, he topped the 70-point marker despite playing on the second-line and despite only having Jake Debrusk alongside him as a regular winger; his right wing has been a rotating cast in recent years.
In all but two of his 13 seasons (ignoring the lock-out year) with the Bruins, David Krejci has tallied fifty or more points, with last year's 73 points equalling his career-best way back in the 2008-09 season. Not bad for a 33 year-old!
The misunderstanding stems from the fact that when the Bruins signed his current contract back in 2014, he was part of a one-two tandem down the middle with Bergeron and was seen as integral to the team, even as both players aged.
With Bergeron the team's shut-down center or these days, just the team's all-round go-to center, David Krejci has inevitably ended up seeing far more offensive zone starts. He is currently on pace for 64 points this season, despite missing some time with injury.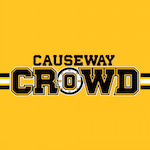 Want your voice heard? Join the Causeway Crowd team!
Write for us!
Not half bad, though obviously people simply see the price tag and write him off. He doesn't do anything awful per se; his shooting percentage of 18.6% this season suggests to me he should be shooting the puck far more – in fact, he's on-track to hit a career-low for shots on goal.
He has shown a recent improvement in his face-off wins, showing an old dog can learn new tricks. Realistically, it probably stems from the fact face-off practice in training is against Bergeron!
In the most recent three fixtures, he might have been kept scoreless but prior to that he was on a bit of a charge with 11 points in as many games.
900 games in one uniform is no joke and we can't forget that David Krejci has played an important role in all three of our most recent visits to the Stanley Cup Final. Back in 2011, he had 23 play-off points in 25 games; in 2013, it was 26 points in 22 games and most recently; last year, he showed he could still produce the goods with 16 points in 24 games.
If the Boston Bruins are heading back to the Stanley Cup Final this season, David Krejci, overpaid or not, is going to be a key part of that.