Boston Bruins: The position the Bruins most need an upgrade on
The Boston Bruins need to find a solid right-winger for their second line and it's been the case for a while now.
The Boston Bruins have undoubtedly gone through many players trying to fill the position of right-winger for David Krejci in the past few seasons, most recently Karson Kuhlman.
It's about time the Bruins find a winger that will be good enough to stay on that line and be able to keep up with the play-making of Krejci and Jake Debrusk.
Not to mention that having a different right-winger on that line every few games doesn't exactly support line chemistry. If a forward line doesn't have line chemistry it won't be super successful.
If you look at the top line group of Brad Marchand, Patrice Bergeron and David Pastrnak; you can tell they have line chemistry because of how successful they are, which is exactly why they're called the 'Perfection Line'.
Not that Debrusk and Krejci don't play well together cause they do, but they would benefit from having consistency on the right-wing to help make their line even better.
Debrusk and Krejci have played well together, both putting up great numbers this season, but without a consistent right-winger, they might never meet their full potential as a line.
With the addition of a solid right-winger, that line could be a force to be reckoned with for the Bruins, meaning they really push other team's match-up game.
The upcoming trade deadline is the perfect time for the Boston Bruins to trade for a player who could elevate their play from the right-wing.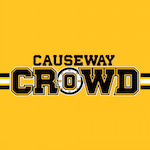 Want your voice heard? Join the Causeway Crowd team!
Write for us!
The Boston Bruins have been rumored to be looking at Tyler Toffoli and Chris Kreider. Toffoli has put up some decent number this season with 15 goals and 16 assists through 57 games played. Kreider has also been great this season with 22 goals and 18 assists through 54 games played.
Both of those players could be a great right-winger for the Debrusk and Krejci line, but the Bruins will have to make a hard decision of which player they should give up for a player like Kreider or Toffoli.
A trade for either one of these players is doable for the Boston Bruins, especially around trade deadline time where more teams are willing to make deals. You do have to wonder the cost though.
But only time will tell to see what Don Sweeney ultimately decides.