Boston Bruins: Brett Ritchie experiment will end as a throw-in on trade
The Boston Bruins added Brett Ritchie during free agency this summer, with the hope he could carve our a roster spot.
At one point, we even considered the notion that Brett Ritchie could be the solution to the never-ending Boston Bruins second line right-wing dilemma. Unfortunately, it hasn't quite panned out like that; in fact it's not even close.
Right about now, Brett Ritchie will be getting ready to line up against the Wilkes-Barre/Scranton Penguins wearing the gold and black of a Providence Bruins uniform, rather than the gold and black of the Boston Bruins.
That's not to say that Bruce Cassidy didn't try to persist with Brett Ritchie in the Boston Bruins line-up; he played 27 NHL games before his demotion to the American Hockey League.
The big hope, of course, was that the 2011 second round (44th overall) Dallas Stars draft pick was a big bodied right winger that was capable of playing Bruins hockey and replicating his career-best NHL season of 16 goals and 8 assists in 2016-17.
At even-strength, he was routinely paired with any combination of David Krejci, Danton Heinen, Jake Debrusk, Anders Bjork and Charlie Coyle. It's not like he wasn't given the line-mates to succeed alongside. His return in 27 games was unfortunately just 2 goals and 4 assists.
You'd imagine as a 26 year-old, he sees his demotion to Providence as a chance to prove himself and win his roster spot back, as opposed to an NHL career-ender; 3 points in his first 10 AHL games since the 2015-16 season certainly wasn't a bad start.
At this point, barring injuries in the Boston Bruins line-up, it's hard to see Brett Ritchie winning back a spot. Instead, I'd expect him to be utilised as a bit-part in a bigger trade should the Bruins make one.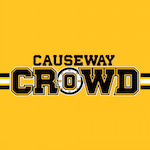 Want your voice heard? Join the Causeway Crowd team!
Write for us!
That throw-in piece that another General Manager sees potential that they might be able to unlock within their organisation; a bit like Anthony Duclair in Ottawa, but a lot less likely to succeed!
Having only cost Boston $1 million against the salary cap this season, Brett Ritchie isn't a complete screw-up by the organisation. It's clear they saw a potential fit that didn't quite pan out, but unlike the David Backes deal, it's not damaged our ability when we go to the market place seeking trades.
If this deal had paid off, Don Sweeney would've been viewed as a genius. Instead, we're apathetic. Here's hoping that Ritchie can still be a useful asset though and swing us a helpful return as part of a trade package.