Boston Bruins: A Joe Thornton trade should be approached with caution
If the Boston Bruins are indeed in for Joe Thornton, any deal should be approached with great caution.
The sentimental notion of Joe Thornton coming back to the Boston Bruins twenty-three seasons after they first drafted him and winning a Stanley Cup is the fairy-tale we'd love to see.
However, the Boston Bruins must remember that this isn't the Joe Thornton of old. His career-best 125-point season in the year he was traded to San Jose is firmly behind him; in fact, it's fourteen seasons ago.
As such, if a deal is to be made, Boston Bruins should massively temper their expectations. As a perennial 15-20 goal player, Joe Thornton is sitting on just 2 this season. His overall points production is at a career low of just 24 points, a mark that betters only his rookie NHL year.
Obviously you can blame a degree of this on his usage and the San Jose Sharks' average form, but it also is a case of 'Father Time' catching up on him; he's now 40 after all.
As a trade pick-up, he still holds some degree of value to the Boston Bruins. A player like Thornton doesn't forget how to pass the puck or how to play on the power-play.
It's fair to state that he's still one of the best passers in the league and could still bring the goods to a power-play group. Add to that his strength and physical play; he's perfectly cut-out to offer something on a play-off contender even at this late stage of his career.
Where the Boston Bruins need to be careful though is how much a deal might cost and whether bringing Joe Thornton in actually damages the team's chemistry. There's zero doubt that he'd be a great experienced head to have in the room and that he oozes leadership, given his time as both Boston and San Jose captain.
However, in terms of a fit in the line-up; do you move Charlie Coyle from his third-line center role or do you have Thornton as a fourth-liner, despite that line also doing a great job as the Boston Bruins' checking group?
As for cost, you need to find a way to fit $2 million in terms of cap hit if Joe Thornton is to be paid in full by the Bruins.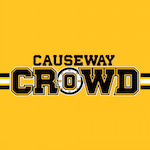 Want your voice heard? Join the Causeway Crowd team!
Write for us!
Provided Kevan Miller remains on long-term injured reserve, there's financial space to add Thornton's full salary. Moving a contract like Brett Ritchie with a conditional second or third round draft pick would be the smartest possible option, though whether the Sharks bite on it is the big question.
You'd imagine if Thornton wants his big chance at the Stanley Cup that the Sharks do the right thing and try to give him that chance. Ritchie would be ideal in that his contract becomes a wash; the Sharks make a saving of $1 million on an expiring player and add another draft pick this year.
If that sort of deal is out there, it's a wise move to add Thornton at the deadline. He still has enough value and the sentimentality of it all could actually spur the Boston Bruins to up their game even more in the run-in.
Just, whatever they do, the Boston Bruins shouldn't be mortgaging too much for a 40 year-old that is very much on a down year.