Boston Bruins: Jaroslav Halak is the best back-up goalie in the league
Jaroslav Halak is the best back-up goalie in the league, bar none. The Boston Bruins are incredibly lucky to have him.
You need not look to far for evidence of this; the first exhibit being the way that the Boston Bruins were beaten by the league's worst side on the weekend. All on the back of Jaroslav Halak being too ill to play and Tuukka Rask having to go back-to-back.
The Boston Bruins, on any normal back-to-back, know they can rely on Jaroslav Halak stepping up, stepping in and giving a performance that is the equal of several first-choice goalies in the NHL.
Among goalies that have played ten games or more this season, Tuukka Rask is number two in save percentage. His 0.929% is just edged out by Columbus' young upstart, Elvis Merzlikins and his 0.930%, boosted by 5 shut-outs.
Move down the list just eight places from Rask and you find Jaroslav Halak, rocking a save percentage of 0.921%, good for the tenth-best in the league. With the exception of former Boston Bruins backup Anton Khudobin and Ben Bishop in Dallas, Rask and Halak are the only other pairing in the top ten together.
Likewise, it's a similar story when you look at goals against averages. Tuukka Rask tops the league with a 2.14 but Jaroslav Halak really isn't far behind in seventh with a better-than-average 2.36. In this statistic, they are the lead pairing.
Hence why we can declare Halak as the best back-up goalie in the league. Some of this obviously falls on the players in front of him, but you only need look to a team like Toronto to see that they fall apart in front of their back-up, to know that we're in a very enviable position.
If Rask goes down injured, which he has this season, Jaroslav Halak is able to step in and get the job done, generally speaking. As a backup, he instils so much confidence in his teammates that know he can be trusted to drag them through, if need be.
They typically say a decent back-up needs to be good for wins in at least half of his starts. Jaroslav Halak has been good for 14 wins in 26 starts this season, so he certainly ticks that box.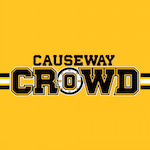 Want your voice heard? Join the Causeway Crowd team!
Write for us!
When you also factor in that the Boston Bruins aren't exactly paying him a crazy sum at just $2.75 million per season, it's safe to say they have an absolute bargain of a goalie. This furthers the claim of him being the best in the league in his role.
Obviously this summer will get interesting as he becomes an unrestricted free agent and you have to wonder whether he parlays his strong performances into a bigger payday elsewhere. The Boston Bruins would be wise to convince him to hang around, but the last thing they should do is overpay, especially with Rask still costing $7 million a year.
The better Jaroslav Halak plays, the more game time he sees. The more game time he sees, the fitter and healthier Tuukka Rask is when it comes to the Stanley Cup Playoffs. Sounds like a win-win situation to me!