Boston Bruins: Recent scouting trips give few clues to potential trades
The Boston Bruins scouting staff have definitely been active at NHL games of late, though there aren't any clear clues of potential trades.
As reported by Boston Hockey Now, one of the teams the Boston Bruins scouting staff keep going back to are the Anaheim Ducks. Obviously they offer huge potential as a trade partner given their rebuild and the likelihood that they'd be willing to take on a bad contract (at a price).
The lists of teams attending games at this stage of the season are always quite long and don't always offer a great deal of insight into trade options. In fact, sometimes it feels more like scouting of future opponents as opposed to seeing who's out there.
That could quite well be the case with the Boston Bruins staff member in attendance at the recent Calgary Flames versus St. Louis Blues fixture, as noted by My NHL Trade Rumors.
Of course, if the Flames fade out of the play-off picture in the coming weeks, maybe there's a sneaky deal to be made. The Blues though, it seems unlikely they'd be giving anyone up.
Another interesting one reported on My NHL Trade Rumors was the recent game between the Montreal Canadiens and Buffalo Sabres. All up, there were 25 scouts in attendance from 20 teams – safe to say both have potential trade chips this deadline.
You have to wonder, given his form since arriving in Montreal, whether the Boston Bruins might consider making a call about Ilya Kovalchuk?
Now making a measly $700,000 he is suddenly a very cheap rental with proven big-game pedigree. You'd say with at least some degree of certainty that he could join the Boston Bruins and fit in quite nicely with his size and playing style.
At this time of year, you have to take scouts attending games with a grain of salt, but from the recent reports we've seen, you'd put reasonable money on the Boston Bruins taking proper looks at players on the Anaheim Ducks, Montreal Canadiens and Buffalo Sabres.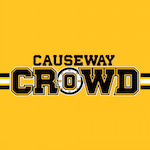 Want your voice heard? Join the Causeway Crowd team!
Write for us!
Beyond those three, we're not really all that sure what conclusions can be drawn. We only face that trio one more time each this season, so surely it's a look at trade candidates. With no inside knowledge though, it's all guesswork.
Ideally, we are most definitely looking at some of the Anaheim Ducks' younger talents, likewise some of the more experienced Canadiens or Sabres could offer positional depth on a play-off run.
Whatever we do though, hopefully the Boston Bruins keep it relatively simple. We're still top in the Atlantic Division and there's no point in shaking things up too much. The large majority of this team went to Game 7 of the Stanley Cup Final last year after all.