Boston Bruins: Jake DeBrusk heating up increases his free agency price
The Boston Bruins are left with a bit of a predicament with Jake DeBrusk finally finding his game.
While his improved game is great for the Boston Bruins this season, it means that Jake DeBrusk will be able to command a higher price when his entry-level deal expires this summer.
Perhaps the most reasonable contract comparatives from last year's restricted free agency would be the Washington Capitals' deal for Jakub Vrana or the deal Kevin Fiala signed in Minnesota.
Jake Debrusk has comfortably hit the 40-point mark in his previous two years with the Boston Bruins and could well be pushing 50 before this season is other, especially with his recent up-tick in goalscoring.
Jakub Vrana was a 27 and then 47 point guy in his full NHL seasons prior to his extension, whilst Fiala, between Nashville and Minnesota was good for 16, 48 and 39 points in his three full NHL years prior.
Neither of them put anywhere near similar points to DeBrusk in the playoffs either. That is where it becomes a tricky deal to find the correct balance between an over-pay or risk contract negotiations stretching on too far into the season.
Vrana's deal in Washington is costing them $3.35 million for this year and next, with the player clearly betting on himself to get a much bigger deal at the end of that two years. Fiala signed something very similar at $3 million a season for two years.
Both of these players don't quite have the same point scoring record as DeBrusk and as he picks up form in this run-in, we have to be concerned by how much he's increasing the price that the Boston Bruins will have to inevitably pay to renew him.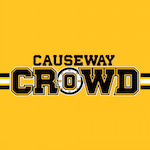 Want your voice heard? Join the Causeway Crowd team!
Write for us!
You'd have to imagine that Jake DeBrusk's team will be using Timo Meier's San Jose deal as their benchmark. After all, Meier was good for a 36 and 66 point year prior to his 4 year deal worth $6 million a season.
If DeBrusk gets anywhere near a 60-point mark this year, I'm sure the Boston Bruins will be more than happy to look at a deal around the $4 million-plus marker.
However, if he continues his pattern from previous NHL seasons of quite streaky play and point-scoring, you can easily slot him back around the 40-45 points mark for the year and the reasonable price is likely around $3.5 million for two years.
While it's a good predicament for Boston Bruins General Manager Don Sweeney to have; it's going to be interesting if this hot streak last for Jake DeBrusk in terms of just how much he can command at free agency.
Salary information courtesy of CapFriendly.