Boston Bruins will be hoping to capitalise on a tired Winnipeg Jets side
The Boston Bruins welcome what should be a weary Winnipeg Jets side to TD Garden tonight, with their opponent coming off a shoot-out win in Toronto.
While five minutes of overtime may not seem like much, given the Jets are on a back-to-back and also on the road, the Boston Bruins should seek to take advantage of legs that will no doubt be heavy well before the third period.
The biggest concern for the Boston Bruins, aside from their own patchy recent form, has to be that on the road, only the Washington Capitals are better than the Jets (who tie with Colorado and Arizona for second-most road wins at 14).
What is positive though is that no one Winnipeg Jets player stood above the rest in their 4-3 win over Toronto; there's nobody looking to be unstoppable right now – Blake Wheeler is on a three-game point streak (5 points) and has 8 in the last 5 games, while Nikolaj Ehlers is on 6 points in the same 5 game stretch.
Either way, neither has the same production at present as the likes of Brad Marchand's 10 points in the Boston Bruins' last seven or David Pastrnak with his eleven-game point streak.
Let's factor in that as well as being tired and not having any elite streaks, Laurent Brossoit will likely be the goaltender the Boston Bruins face. This game is one that is ripe for us to take as we seek to re-assert our dominance at the top of the Atlantic Division.
Winnipeg haven't fared too well in back-to-back match-ups this season, only coming away with the win on both nights once. The Boston Bruins will want to take this on-board when the puck drops – this is the perfect chance to tally points in a game that doesn't read as the easiest when you compare the two rosters.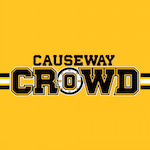 Want your voice heard? Join the Causeway Crowd team!
Write for us!
To win tonight, we'll be heavily reliant (as always) on David Pastrnak to continue his point-scoring streak. With Auston Matthews now just one goal behind him, you can fully expect he'll want to grab a couple of markers to widen his lead in the Rocket Richard Trophy race.
However, it's more likely to come down to the likes of Charlie Coyle and his line mates on the third line to grab this victory. The Jets can match-up favourably with the likes of Mark Schiefele and Blake Wheeler centering their top two lines, but we'd expect Coyle to be at an advantage against Adam Lowry or Nick Shore.
As such, it may well come down to the Boston Bruins' depth players earning their keep; hopefully matching their strong performances in the 6-2 win over Nashville, that was highlighted by scoring throughout the line-up.
No game in this league is ever easy, but this one certainly presents an opportunity to take advantage of a weary opponent playing their fourth road game in six days. The Boston Bruins just need to make sure they make the most of the opportunity.