Boston Bruins set to save $3 million in dead cap space
The Boston Bruins will be saving $3 million against the salary cap next year, without Don Sweeney doing so much as lifting the phone.
That is because the Boston Bruins will finally be off the hook for the Dennis Seidenberg buy-out and the salary they retained when they moved Matt Beleskey.
Although neither was a bad signing, per se; they have impacted the Boston Bruins' deal-making since. What says that Charlie McAvoy doesn't sign a lengthier renewal should they have had that spare $3 million?
Likewise, would we still be relying on Anders Bjork, Karson Kuhlman or whoever else we feel fit on David Krejci's right-wing if we had a little more breathing room within the confines of the salary cap?
Given that Matt Beleskey is now plying his trade mostly with the Hartford Wolf Pack in the American Hockey League, you could argue that we got off the hook, even if he is still costing us $1.9 million this season.
To pay that for him not to play is far better than paying him $3.8 million to, all things equal, turn out for the Providence Bruins. That's $2 million that we've been able to re-invest elsewhere; that is the difference between Charlie Coyle being a Boston Bruins player or not.
The Dennis Seidenberg deal wasn't a bad one necessarily. When it was signed, that's how players were paid – you gave battle-hardened veterans that had helped take you to the Stanley Cup Final (twice) just reward.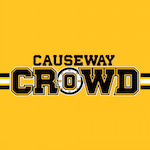 Want your voice heard? Join the Causeway Crowd team!
Write for us!
However, it was a four-year contract paying $4 million a year given to a player in their thirties. In hindsight, much like the David Backes deal – it was never really a smart decision.
Unfortunately, these two lingering deals only represent part of the expensive re-tooling of the roster that the Boston Bruins require. Given one more season though, the combined $20.25 million shared by Backes, Krejci and Tuukka Rask also comes off the books.
Suddenly, the Boston Bruins are well placed to make big free agency pitches if they should so wish. In the salary cap era, it's fair to say that sometimes you have to ride out the bad contracts.
It's certainly proven the case with Beleskey and Seidenberg still hurting our cap space. Likewise, the case with David Backes remaining a Boston Bruins player and not being dealt at an expensive future considerations cost.
We look forward to the day that there's no trace of these bad contracts against our cap and having room to spend the full salary cap cost on players that actually are playing for us and not other teams (or in Seidenberg's case; earning in his hockey retirement).