Boston Bruins: Can David Pastrnak break Cam Neely's record?
Back in the 1993-94 season, Cam Neely netted 50 goals in just 44 games for the Boston Bruins; can David Pastrnak break that record this year?
Right now, he's ever so slightly off the pace; needing slightly over a goal-per-game. For context, Cam Neely scored 1.13 goals per game for the Boston Bruins that year; David Pastrnak is currently at 0.92. Close, but not quite there.
However, what we can't overlook is that David Pastrnak already has two hat-tricks this season and the longest he's gone without scoring a goal is just two games. Safe to say that it's very much an achievable goal for the Czech winger.
Now we're not about to say he'll break Wayne Gretzky's 50 goals in 39 games – that record seems pretty much untouchable, but the sheer fact we're even discussing that it's possible to knock over a 26 year franchise record shows just how remarkable of a season David Pastrnak is having.
We've already seen David Pastrnak represent the Boston Bruins among elite company with his goal scoring pace this year and even getting close to Cam Neely will etch his name in Boston Bruins history books.
In the modern-day NHL where goaltending is far better than the late 1980s and early 90s, David Pastrnak shouldn't be able to get anywhere close to Neely. That he is speaks volumes to his ability to score goals, plain and simple.
The tell-tale sign that David Pastrnak might well be able to maintain this is that Cam Neely netted his haul while riding a gaudy shooting percentage of 27% across that season. Pastrnak may sit at the high end of the scale these days shooting at 23.1% but it's maintainable. Just.
Leon Draisaitl shot at 21.6% across the whole season last year, while Brayden Point managed 21.5% for the Tampa Bay Lightning while the season prior saw William Karlsson maintain a shooting percentage of 23.4% in the Vegas Golden Knights' debut season.
The past two seasons have seen elite players putting up elite shooting percentages and in the case of Draisaitl hitting that 50-goal mark.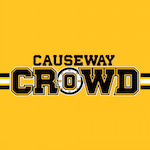 Want your voice heard? Join the Causeway Crowd team!
Write for us!
Whether David Pastrnak can do it just after the halfway marker and make a go of Steven Stamkos' 60 goal mark in the 2011-12 campaign or Alex Ovechkin's 2007-08 mark of 65 goals remains to be seen.
What we do know is that whilst David Pastrnak continues to score, the Boston Bruins will continue to win.
Individual records are great when you can break them, but it's all but a guarantee that Pastrnak wants a Stanley Cup more than having his name in the record books for a solo accomplishment.