Boston Bruins: What to do about Connor Clifton and his waiver status?
The Boston Bruins have a real dilemma on their hands when it comes to their blue-line, with Connor Clifton now requiring waivers to be shifted from the roster.
In playing his 60th game for the Boston Bruins, suddenly Connor Clifton becomes a lot harder to juggle between Providence and Boston, although that hasn't exactly been a play of Bruins GM, Don Sweeney this year anyway.
There will however be a real asset management issue to deal with very shortly, with some juggling most definitely required if the Boston Bruins want to maintain the veteran defensive depth they have.
Should Kevan Miller and John Moore return to action soon, suddenly the Boston Bruins will have to find a way to fit Connor Clifton, Matt Grzelcyk, Steven Kampfer, Moore and Miller onto the roster. That's five guys into two spots, as there's next to zero chance that Zdeno Chara, Charlie McAvoy, Brandon Carlo or Torey Krug get cycled into any rotation.
My gut feeling is that the former captain of the Quinnipiac University team is retained by the Bruins at any cost. If that means that the 24 year-old Connor Clifton is retained in the line-up over the veteran presence of Kevan Miller, so be it.
Connor Clifton, in his time with the Boston Bruins, has more than proven that he belongs in the NHL. His head coach has faith in him as you can by the ice-time he receives; he tallied 16:56 against the Montreal Canadiens last night.
What's more; he has shown growing maturity and development as a National Hockey League player. Of the penalty minutes he's taken in his young NHL regular season career, only 6 of the 21 have come this season; a vested improvement on the 15 minutes he took in less games last year.
Having missed just two games for the Bruins all season, it'd be hugely disappointing if Connor Clifton doesn't remain with the team. Realistically, I don't see any way you can try to sneak him through waivers; by allowing him his 60th game, Don Sweeney has essentially told the player he's sticking with the big club.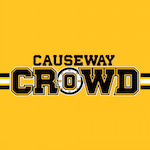 Want your voice heard? Join the Causeway Crowd team!
Write for us!
The far wiser decision, albeit the one that will certainly irk people who believe all veteran players deserve respect and to be treated with the utmost class would be to send Kevan Miller, John Moore or Steven Kampfer through waivers when everyone is back from injury.
For a player that was an NHL long shot just over a year or so ago, Connor Clifton has proven he is no flash in the pan. He has firmly laid claim to a spot on at least the third pairing and is very much a part of the Boston Bruins blue-line these days.