Friday on the Farm: Injuries in Boston impact the Providence Bruins
The Providence Bruins come off a busy weekend with games in three consecutive nights. How did things turn out for the Baby B's?
Last Saturday, the Providence Bruins visited Bridgeport and left with a 4-1 victory. Max Legace made 31 saves in the winning effort, so he was the game's first star. Brendan Guance scored his fourth goal of the season, and Jack Studnicka had an empty-netter.
Providence followed that up with a home game against Hartford, but things didn't turn out as well. Hartford won the game 2-1. Studnicka had the lone goal for Providence.
Unfortunately, Providence failed to bounce back in the third game. Bridgeport got some revenge and beat Providence 2-0.
The tough three game stretch brought Providence's record to 8-6-2 through the first 16 games. After a strong start, Providence enters next this weekend fourth in the Atlantic Division.
One of the reason's behind the Providence Bruins' struggles is the long list of injuries in Boston.
Injuries in Boston take their toll in Providence
Providence started the season with an incredibly deep roster. There was a solid mix of prospects in veterans on offense, defense, and in goal.
However, the roster looks very different not even a quarter of the way through the season.
Look at this note from Mark Divver:
Six players from the Providence Bruins' opening night lineup are not on the team right now. And these aren't any players; these are some of the team's best players.
A big reason for this is injuries in Boston. As a result of these injuries, the Bruins had to recall more players from Providence than expected.
Peter Cehlarik, Zach Senyshyn, Anders Bjork, Cameron Hughes, Urho Vaakanainen, and now Trent Frederic all got callups to Boston to replace injured players.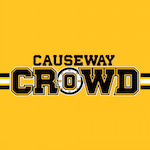 Want your voice heard? Join the Causeway Crowd team!
Write for us!
On the one hand, this is a good thing for the players. It gives them a chance to showcase their skills against NHL competition. Bjork took this chance and likely earned a permanent spot on the NHL roster.
On the other hand, this hasn't been great for Providence. With so many guys up in Boston, Providence struggled and lost two of three games last weekend.
Providence calls up Samuel Asselin
To make up for these losses, Providence called up Samuel Asselin from Atlanta of the ECHL.
Here's a quick scouting report on Asselin from @BruinsNetwork on Twitter (who's a must-follow for any Bruins fan):
Asselin appears to be a strong two-way forward who has some offensive upside. At only 21, you have to think there's plenty of room for Asselin to grow.
He had 14 points in only nine ECHL games, so hopefully Asselin's offensive game carries into the AHL. Providence will need it after scoring only one goal in the last two games.
Asselin will likely be in the Providence Bruins lineup in this weekend's home-and-home with Hartford. The first game is Friday in Hartford, and game two is Saturday back in Providence.
The long list of injuries in Boston has a trickle-down effect throughout the whole organization. Fortunately, the Bruins have solid talent from top to bottom.
This group of talent will continue to face tests as we go through the regular season…and this could ultimately turn out great for the Bruins.