Boston Bruins gearing for another trade with the Minnesota Wild?
You'd have to say the last trade the Boston Bruins made with the Minnesota Wild has proven relatively successful. Could we call on them again?
Charlie Coyle heading back to his home state of Massachusetts and the Boston Bruins is a story that has been repeated plenty. It's been a very successful trade for the team, with the player proving a better fit in Boston than he ever seemingly did in Minnesota.
At the time of the deal, there was some backlash and some upset at giving up on Ryan Donato, but based on his season thus far with the lowly Wild, managing just 3 points through 15 games; safe to say, we're not missing him all that much.
While Coyle hasn't been perfect or in the absolute best form yet this season, his performances in the play-offs last year more than make up for it. He'll find his game soon enough; for now, 6 points in 17 games isn't awful as a third-line center.
Plenty has changed since the Boston Bruins last went calling to Minnesota for a trade; Bill Guerin now occupies the General Manager position, with Paul Fenton ousted after just a year in the job and having made some bold trades that ultimately flopped.
One of the guys he acquired could be just the fit for the Boston Bruins though. The Nashville Predators scored big-time when they managed to prise Mikael Granlund from the Wild in return for Kevin Fiala.
The deal from the beginning was a bad move for the Minnesota team, but they clearly saw something in Fiala. Despite a return of 6 points in 12 games, he doesn't seem to have his bench bosses' trust, with a few too many offensive zone turnovers.
Given that struggle, maybe he is someone that could benefit from a change of scenery. Given the make-up of the Boston Bruins roster; there would be a much better chance of sheltering him defensively.
When you have the likes of David Krejci, Danton Heinen and Patrice Bergeron on your roster, just to name a few, you can probably take the risk of a slightly more offensive winger.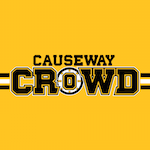 Want your voice heard? Join the Causeway Crowd team!
Write for us!
On a two-year $3 million a season deal, it's not like the Boston Bruins would have to break the bank to acquire him and maybe you've got a chance to move out some extraneous pieces – I'm thinking someone like Peter Cehlarik is a definite option to add as a spare part.
Worth taking the plunge; making a risky move, shifting someone out that hasn't quite panned out as expected – it worked with Ryan Donato. What says lightning can't strike twice?
We sure as heck could do worse than adding a winger, albeit a left one, that could slot into our second-line grouping, is only 23 and has two years at a very reasonable price.
Let's also not forget that back in the 2017-18 season, he played a near full season with the Nashville Predators and tallied 48 points in 80 games. Given the right situation, there's no reason he couldn't repeat that if the Boston Bruins made a pitch for him.