Boston Bruins: Is Tyler Toffoli an option on the right wing?
The Boston Bruins find themselves as Cup contenders once again, thanks in large part to the play of the first line.
Through 14 games, David Pastrnak and Brad Marchand not only are the two highest scorers on the Boston Bruins roster; they are the highest scorers in the NHL. Pastrnak is in first with 29 points, while Marchand is right behind him with 28 points.
Linemate Patrice Bergeron quietly has 15 points, but after that, Jake DeBrusk is the next-highest scoring forward with only six points.
Based on those numbers, it's safe to say the Bruins need secondary scoring. And you better believe general manager Don Sweeney will do everything he can to find it.
One name who recently popped up as a potential trade target is Tyler Toffoli of the Los Angeles Kings.
Toffoli was a big part of the Kings' Stanley Cup run in 2014, and he scored 24 as recently as two seasons ago.
Toffoli, however, has not looked like the same player for the better part of two years. He only had 13 goals in 82 games last season in Los Angeles, and this year he has three in 13 games. Toffoli actually was a healthy scratch last week.
Given this lack of production, and the fact that the Kings are in the midst of a rebuild, Toffoli is on the trade market. Boston appears to be a realistic suitor. The Bruins actually considered a Toffoli trade last season, according to David Pagnotta of The Fourth Period:
Will Sweeney consider Toffoli again? And if so, will Toffoli be a good fit?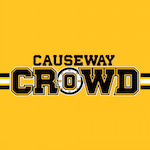 Want your voice heard? Join the Causeway Crowd team!
Write for us!
Toffoli and the Bruins appear to be a solid match for a number of reasons. First, Toffoli plays the right wing, a position where Boston certainly has an opening. Toffoli could slot next to David Krejci or Charlie Coyle.
Second, although Toffoli's recent play doesn't show it, he does have a decent goal-scoring track record. He reached the 30 goal plateau once, and he did hit the 20 goal mark two years ago.
At only 27 years old, Toffoli isn't past his prime yet, so there's definitely a chance he could regain his form in a new setting…especially a better team like Boston.
Then there's his contract. Toffoli's current cap hit is $4.6 million, which is manageable for the Bruins if they move Kevan Miller or John Moore. Plus, Toffoli's on an expiring deal, so there's no long-term commitment if the move doesn't work out.
Here's the deal: the time is now for the Bruins to win. But to win, they need reliable scoring underneath that top line. Tyler Toffoli isn't a star by any means, but he can help. Sweeney at the very least needs to consider a deal with the Kings.