Boston Bruins: Time to consider a trade for Tuukka Rask
Tuukka Rask may have held on for a win against the Dallas Stars on Monday, but it's time for the Boston Bruins to shop him for a serious scoring threat and ride the hot hand of Jaroslav Halak.
The Boston Bruins currently sit at 8-4-2 on the season, so it may seem odd to call for a trade of their longtime goalie and former Vezina winner, but Tuukka Rask's inconsistency is just one of several issues for the Bruins. However, there may be a solution that can help in both the short and long term.
Boston Bruins' Goalie Controversy
Jaroslav Halak is enjoying a resurgence of sorts in his first year with the Boston Bruins. Halak has been the obvious better option in net thus far posting a .952 save percentage, 1.45 goals against average, and a 4-1-2 record. Tuukka Rask's line is bleak in comparison with a .909 percentage, 2.78 average, and a 4-3 record.
Halak gave up one goal in is only regulation loss that came against the western front-runner, the Nashville Predators. He made 39 saves on 40 shots in the game, so it's safe to say that loss falls on the offense. On the other hand, Rask was saved by the Bs' offense against the Stars after he gave up a weak goal from a bad angle during a Boston Bruins powerplay.
This situation isn't similar to last season when rumors of a goalie controversy rumbled between Rask and Anton Khudobin before Rask went on an incredible run of 18-0-2 from the end of November to the middle of February.
Jaroslav Halak is a much more talented goalie than Anton Khudobin. The Bruins aren't in a position to be patient and hope Rask catches fire again as they are depleted on defense due to injury and can't score beyond their phenomenal first line.
Rask and Halak have had very different career trajectories. Rask was drafted 21st overall in 2005 by the Toronto Maple Leafs and was traded to the Bruins in the summer of 2006 for Andrew Raycroft who was the Bruins starter at the time. Tuukka was immediately tagged as the Bruins' future. However, his development was slow.
He became familiar with the road from Providence to Boston during his first few years in the organization. His promotion to number one netminder in Boston was further delayed by the unexpected dominance of Tim Thomas.
Thomas won the starting job in 2010, which sparked a spectacular run that resulted in a Stanley Cup Championship for the Bruins in 2011 and the Conn Smythe Trophy as playoff MVP for Thomas.
Don't Discount Jaroslav Halak
Halak was once considered the next best thing in net nearly a decade ago. However, he traveled a very different road than Rask after being drafted in the ninth round of the 2003 NHL Draft by the Montreal Canadiens.
He managed to make himself a mainstay in Montreal's crease after climbing the ranks through Montreal's AHL affiliate, Hamilton. However, he was ultimately beat by a younger Carey Price in a fierce battle for the number one job, but he established himself as an elite goaltender in the process.
Since he departed Montreal, he has had some modest success, but never seemed to regain the prowess he displayed with the Canadiens.
He backstopped good teams, but not great teams. He spent four years in St. Louis then the next four years with the Islanders and a small stint with the Capitals in between.
Throughout this time he put up admirable numbers and was selected for the 2015 NHL All-Star game, but was never taken too seriously as a top goaltender. Perhaps behind a strong team, he can seize his potential that has been a hair out of reach his entire career.
It should be mentioned that Tim Thomas was another low draft pick who was also in his early 30s when he began to blossom with the Bs. Thomas shouldn't be considered an anomaly as a talented goalie may only need to find the right situation to thrive. King Henrik, for example, is still reigning in New York after being drafted in the seventh round of 2000 NHL Draft by the Rangers.
Difficult Decision for the Bs
Tuukka Rask was given the keys to the kingdom nearly six years ago, but hasn't been able to rule it convincingly. Although he did admit that Halak is currently more deserving of playing time, this is simply stating the obvious. Rask has appeared to take his starter status for granted from an outside perspective, which is why Bruins fans are quick to point a finger at him.
The truth is Rask has posted respectable numbers over the years, but hasn't been able to sustain success and win when it counts. He came close in the lockout shortened 2013 season when he finally earned the starting job after six years within the organization, but the Bruins were a more complete team six years ago than they are now.
If Rask isn't running away with the starting job, it isn't worth carrying his $7 million a year pricetag when the Bruins are depleted on defense and in desperate need of secondary scoring.
Then there are the key pieces that will need to be signed after this season. Among restricted free agents next summer are Brandon Carlo, Ryan Donato, Danton Heinen, Jakob Forsbacka-Karlsson, and Charlie McAvoy. These are only a few names on the list as there are still many more entry level contracts in Providence that will expire at the end of this season.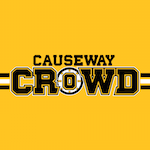 Want your voice heard? Join the Causeway Crowd team!
Write for us!
The Bruins may be able to retain some of this young talent for a discount, but Brandon Carlo and Charlie McAvoy are sure to require big pay days. Trading Rask is an obvious solution to improve the Bruins for the present and solidify the team's future.